Centralize data
Make informed decisions. Your company's management will be able to check team management, their performance and the development of each employee's skills.

Be efficient
Is delivering a report a headache for your Human Resources team? Generate reports quickly for real-time monitoring and area process optimization.

IT-free installation
Implementing our specialized software does not disrupt your IT department's projects, so HR will be more autonomous and efficient in improving its processes.
Get to know the Talent Management Software that will help you
advance, strengthen and accelerate

the evolution of your company's Human Resources.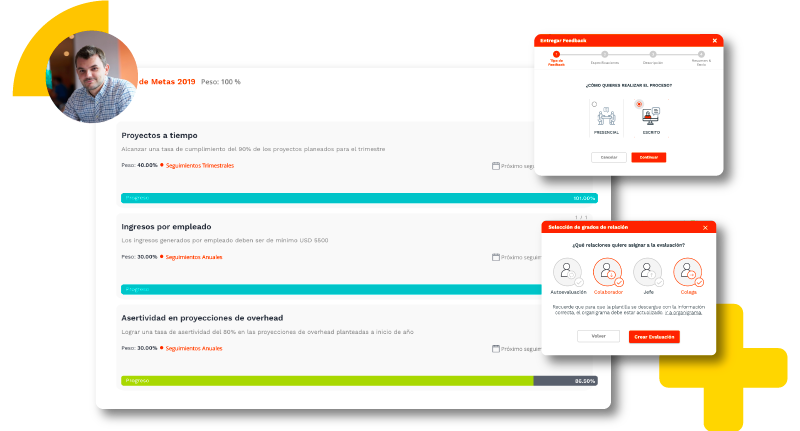 Acsendo Key
Take the first step toward a more organized and reprocess-free Human Resources management. Use Acsendo Key to automate performance measurement for informed decisions that enhance productivity and build organizational culture.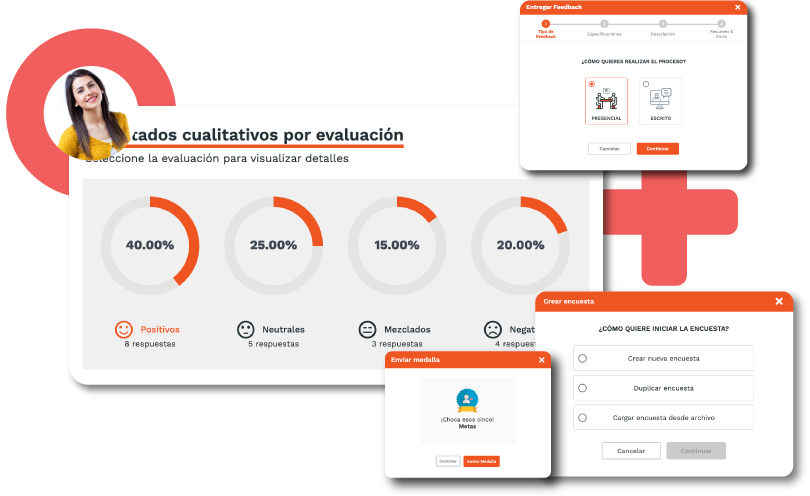 Acsendo Engagement
Bolster your organizational culture by supporting key aspects of it, such as feedback, recognition and work environment. Acsendo Engagement enables you to create empowerment plans focused on your company's reality.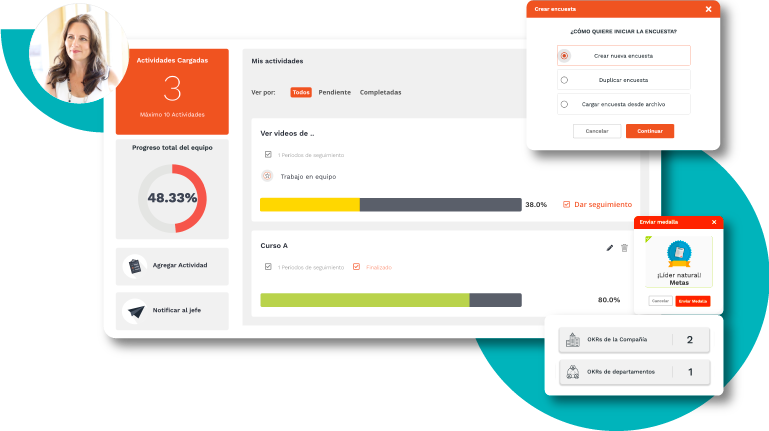 Acsendo Inspired
Complete the cycle of your Human Resources processes and develop new strategies based on the understanding of the different factors involved in human resources management. With Acsendo Inspired, take your company's human resources development to the next level.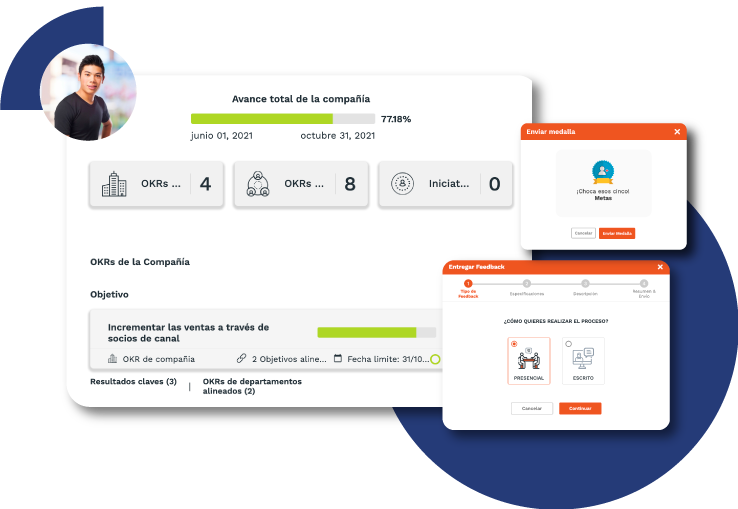 Acsendo Agile
It's time to go further! Accelerate your results with the OKR method, spending less time managing your objectives and more time achieving them. Acsendo Agile supports you in adapting to changing environments and making quick decisions.
Expert support
At Acsendo, we work with more than 280 companies to achieve smooth digital transformation without reprocessing. Our representatives will help you make the most of Acsendo's benefits.
Obtain support for a 5-day implementation.

Methodological support in the preparation of development plans.

Digital and customized support during the use of our software.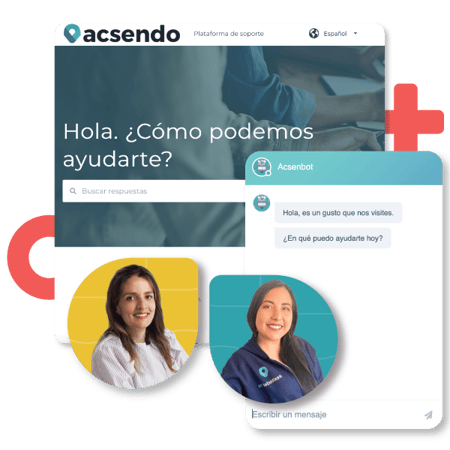 4 integrated solutions starting at us$350 per month to suit your company's reality. Choose yours!
Key

Automate performance measurement

Engagement

Support key aspects of organizational culture

Inspired

Enhance your understanding of HR factors

Agile

Accelerate growth in companies using agile methodologies

Competencies
Work climate
Goal Management
Optional
Optional
OKRs
Optional
Optional
Acknowledgment
Optional
Continuous Feedback
Optional
IDP
Pollster
Guides and Templates

Expert support

4 hours

8 hours

4 hours

4 hours
You can get a free demo to learn more about the benefits of Acsendo and how it can support your human resources management processes. Just click on the button and schedule your demo today!
12 modules to empower HR management
Our platform is tailored to the characteristics of your Human Resources process. Request a demo so that our team can explain how you can organize and optimize your management by including any of the following modules:

Goal Management
Enables the visualization of key performance indicators (KPIs) so that the company and its work team can easily follow progress in their fulfillment.

OKR
Easily manages the objectives and outcomes of work teams so they can do a better job and deliver results faster.



360º Competencies
Allows for a complete and objective assessment of staff skills to discover their strengths and areas for development.

Work Climate
Identifies human resources' perceptions of the environment in which they work and facilitates the extraction of findings to improve the experience.

Acknowledgment
Highlights and rewards good work through a medal system that stimulates high performance and motivates good behavior in the teams.

Continuous Feedback
Enables real-time, orderly delivery of feedback to foster effective conversations that improve performance and resolve conflicts.

Individual Development Plan
Helps employees advance their careers by designing and following up on an activity plan aligned with their areas of improvement.

Pollster
Enables the collection of valuable information for companies through efficient software for creating and managing surveys.

Succession Plan
Facilitates the anticipation of changes in company positions and ensures that they are filled by people with the most suitable skills.


Recruitment and Selection
Centralizes the process of posting, communicating and tracking vacanciess

Guides and Templates
CPre-designed content and communication packages to get your workforce strategy up and running from day one.

NOM-035
Aligns companies with the NOM-035 standard and quickly identifies psychosocial risk factors that may be affecting staff members.

We are automation for human resources management
More reasons to choose Acsendo to revolutionize the management of your Human Resources area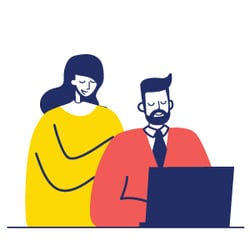 Achieve actionable management with expert support:
You are not alone in the process; you have the constant support of a team that will assist you in the planning, execution and administration of the platform.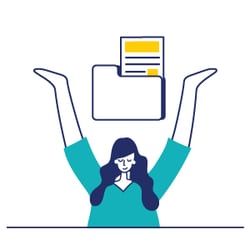 Solutions tailored to the reality of your company:
Forget heavy software with features that even you don't know about. Acsendo offers you a variety of integrated solutions that truly fit your needs.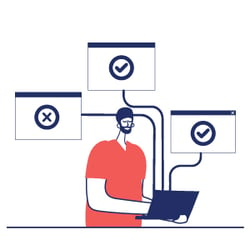 Really easy navigability:
At last, an intuitive platform that everyone in your company can use without the need for constant IT support. Ensure that your HR processes do not become the headache of managers and teams.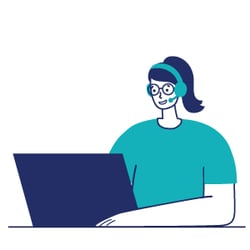 Get an easy implementation in record time:
In just 5 days our team will deliver the platform so you can start working, without long learning curves that delay your HR processes.
What our clients say
We have worked with HR and Human Talent leaders in over 17 countries. This is what they think of our solutions:
Integrated Platform
"What we liked about Acsendo was that it doesn't just have a Performance module. It's a comprehensive platform."
Agile processes
"The company's collaborators, as well as the management group, perceive an improvement in the process, making it more agile and friendly for everyone."
Intuitive platform
"When I saw Acsendo -which is very user-friendly- I started to get a handle on it, launched some pilot tests and found it to be excellent."
Staff development
"We have seen how our junior leaders have been developing their competencies."
Improving indicators
"The software really allows us to develop competencies and behaviors. That is represented in better indicators, better management, and in a change of culture and work climate."
Automate human resource management and increase its impact
Become the strategic ally your business needs with Acsendo, request your demo now.